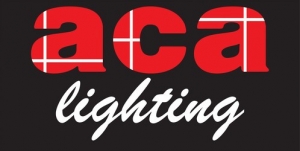 The company APOSTOLIDIS SA – ACA Lighting is a leading company in the marketing industry and manufacturing lighting and electrical equipment in Greece and the wider region of the Balkans and Eastern European countries.
The ACA Lighting has a long tradition, experience and expertise in the industry. Established in 2001 as an evolution of the older companies of the same industry, beginning in 1965 and quickly established itself in the Greek market. Headquartered in the city of Serres in total installations 8.880 sqm indoor and measures clientele of more than 3,000 companies. Basic principles of the company since its establishment are flexibility, reliability and development of long-term ties with customers and suppliers.
The main product categories, focusing its commercial and manufacturing activities of the company are:
1. professional-architectural lighting
2. Interior lighting
3. electrical equipment
4. Energy Solutions (photovoltaic panels, wind generators, etc.)
With a focus on high quality products and excellent customer service and offering an extensive, well organized network storage and disposal of products, ACA Lighting offers the discerning customer the most comprehensive solutions in the Greek domestic market and the wider Balkans.
One of the objectives of the company that has been implemented with great success the last five years is the entrance on the Balkan market. With representatives and branches in Romania, Serbia, Bulgaria and Albania APOSTOLIDIS SAE is targeting expansion in the Balkan peninsula and the consolidation of the market. Now the company counts a large number of projects abroad such as shopping centers and department stores in the center of the Balkan capitals. Inspiring trust and confidence the public expects to increase its customer base through long experience and expertise held.